Publishing House
Date
Concert
More Info

7:30 pm

Aug 16th 2019
Conversations 10
More Info

3:00 pm

Aug 16th 2019
Conversations 9
More Info

7:30 pm

Aug 14th 2019
Conversations 8
More Info

3:00 pm

Aug 14th 2019
Conversations 7
More Info

7:30 pm

Aug 13th 2019
Conversations 6
More Info

3:00 pm

Aug 13th 2019
Conversations 5
More Info

7:30 pm

Aug 12th 2019
Conversations 4
More Info

3:00 pm

Aug 12th 2019
Conversations 3
More Info

7:30 pm

Aug 11th 2019
Conversations 2
More Info

3:00 pm

Aug 11th 2019
Conversations 1
More Info

8:00 pm

May 12th 2019
Trois Quatuors Mikio Naruse
More Info

7:30 pm

May 3rd 2019
agréable, désagréable, neutre
More Info

7:30 pm

Mar 2nd 2019
montagne flèche arbre oiseau
More Info

8:00 pm

Feb 8th 2019
"Pour ceux qui ont survécu ce sort…"
More Info
Welcome to Éditions musique SISYPHE
We make available musical scores by composers who are mainly of our time with a particular emphasis on experimental composition. Most scores are either available for free as pdf downloads, or as printed copies for purchase. Feel free to browse our composers' catalogues in the collection.
Please contact info@emsis.ca for any questions regarding scores or composers and to request a pdf or to order a physical copy of any score in the collection.
"I was trained to see Sisyphus as a positive figure, as someone who is capable of great effort, who never gives up. Because one day, that stone may stay at the top of that hill." —Gerard Mortier
Check out these links: Georgia Straight review
April 8th, 2013 — En parenthèses
En parenthèses will be premiered at Klang im Turm in Munich, Germany the evening of April 8th at 20h.
April 3th, 2013 — Zwischen den Wolken
A concert evening of music by André Cormier at the historic cellar "am Hechthof" in the Germany city of Altomünster as part of the Europäischer Musikworkshop Altomünster 2013. Germany pianist Markus Kreul will be premiering a new commissioned solo piano piece by Cormier. 20h
March 16th, 2013 — Hic et Nunc
New music by André Cormier performed by Robin Streb (viola) and Andrew Miller (bass) at Struts Gallery & Faucet Media Arts Centre  7 Lorne Street Sackville, NB Canada. 506 536 1211. wwwhttp://strutsgallery.ca/   5PM.
March 14th, 2013 — Hic et Nunc
The inaugural concert of a new series for experimental music in Moncton will feature Streb|Miller duo performing John Cage, James Tenney, Malcolm Goldstein and André Cormier. This monthly series will explore music written mostly within the last 60 years with a focus on work being done today by living composer who, as John Cage put it, write in order to hear the music I haven't yet heard. The concert will be held at 20h30 at Galerie Sans Nom at Le Centre Culturel Aberdeen, 140 Botsford St, Moncton New Brunswick.
March 7th, 2013 — Zu fuß in Richtung Klänge in der Scheune
New piece for cello and piano premiered at at RISD Museum, Providence, RI, USA. At 5 pm on Thursday, March 7 as part of their open late, free museum night. 224 Benefit Street  Providence, RI 02903, United States   +1 401-454-6500    http://www.risdmuseum.org/
October 9th, 2012 — Bird of Janus
New work by Todd Harrop for solo clarinet, in Bohlen–Pierce and Carlos alpha tunings, featuring
Nora-Louise Müller
(Germany). Gallery 345, Toronto. 2012 October 9th, 8 p.m.
August 10, 2012 — Festival (DA)(NE)S
Todd Harrop presents music at the Festival (DA)(NE)S in Slovenia at the Multimedia center KIBLA on the ground floor of Narodni dom in Maribor.
May 30, 31, 2012 — RE:FLUX, Moncton, NB

Two new works of André Cormier's will be premiered at the RE:FLUX Festival of Music and Sound Art. Specially commissioned by Galerie Sans Nom for the festival. Conversations Volume 5, (May 30, 8PM, Central United Church, Moncton, NB) the fifth volume of Cormier's complete adaptation of Herménégilde Chiasson's 1998 epic poem "Conversations" featuring mezzo soprano Andrea Young, experimental music duo Suna No Onna and the poet himself, Mr. Chiasson. Cormier and Chiasson will hold a pre-concert talk at 6.30 PM. As well as Les Saumurières (May 31, 8PM, Central United Church, Moncton, NB), which will be premiered by Motion Ensemble.
February 19, 2012 — Librairie Le port de tête
Back from Germany, Suna No Onna will perform a programme of new works by Antoine Beuger, ô monde sur deux tiges, and André Cormier, Gegengewicht, at Librairie Le Port de Tête, 262, av du Mont-Royal E, Montréal, QC.
January 27, 2012 — Klang im Turm
Suna No Onna will perform a programme of works by André Cormier, including a new work Gegengewich, at Klang im Turm in Munich Germany. Claude-Lorraine Straße, 26. Munich.
January 25, 2012 — Düsseldorf Kunstraum
Suna No Onna will perform a programme of new works by Antoine Beuger, ô monde sur deux tiges, and André Cormier, Gegengewicht, at Düsseldorf Kunstraum in Düsseldorf Germany.
September 30, 2011 — VOICE/wire 01
À la séries Innovations (Montréal) Andrea Young interprete VOICE/wire, une collection de nouvelles œuvres pour voix et électroniques s'inscrivant entre la rigueur et l'absurde. Ce soir, elle interprétera VOICE/wire 01, une collection de compositions ultramodernes. Cette œuvre, qui s'intéresse autant à la physicalité de l'interprétation de la musique qu'à l'imaginaire auditif, combine ses propres inventions et des pièces écrites pour elle par des compositeurs du Canada, des Pays-Bas, d'Italie et du Mexique. Sala Rosa, Montreal.
June 30, 2011 — Pour Takako Minekawa
A new piece by André Cormier, Pour Takako Minekawa, will be featured at the Vancouver East Cultural Centre as part of the Powell Street Festival. This piece is a respectful homage to japanese singer Takako Minekawa. Ensemble SISYPHE will be joined for this piece with projections by artist Allison Hrabluik.
April 21, 2011 — Salon des compositeurs II: À chacun sa miniature
Second part of concert: À chacun sa miniature — Pieces from the participants of the Composer's Kitchen 2005-10 (composed in support of the Quatuor Bozzini Commissioning Venture 2010)
April 9 @ 3pm, 2011 — CLANG CLAGAN (Ensemble SISYPHE) opening reception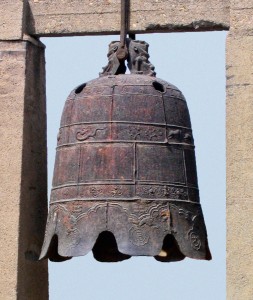 Where: Surrey Art Gallery (13750 – 88 Avenue, Surrey, BC, 1 block east of King George Blvd)
Clang Clagan is a computer-assisted sound installation with voice (Andrea Young) and viola (Robin Streb) that is enacted each hour on the hour in the Surrey Arts Centre courtyard. This installation is a work by Ensemble Sisyphe, a collaboration between sound artists Andrea Young and André Cormier. This installation is part of Open Sound 2011: Nests Built by Birds, a series of sound art installations related to voice, presented at intervals throughout 2011.
The Gallery opening reception is on Saturday April 9, to publicly acknowledge the installation of Clang Clagan and Open Sound 2011 more generally. The opening reception is from 3 to 5:30pm. Remarks will be at 3:30.
March 10, 2011 – new work
Kathryn Ladano and Richard Burrows will premiere music for bass clarinet and percussion by Todd Harrop.  Wilfrid Laurier University, Maureen Forrester Recital Hall, Waterloo Ontario, 12 p.m., free admission.
February 10, 2011 – Monco
Digital Prowess will premiere a quintet by Todd Harrop. University of Guelph, MacKinnon Rm. 107 (Goldschmidt Room), Guelph Ontario, 12:10 p.m., free admission.
January 22, 2011 – Contact
Todd Harrop, Nora-Louise Müller and Arturo Grolimund will premiere a new work by Harrop in Bohlen-Pierce tuning at the Kampnagel, Hamburg Germany, as part of klub katarakt festival.  8 p.m., 15€.
January 19, 2011 — Neuvaine No. 1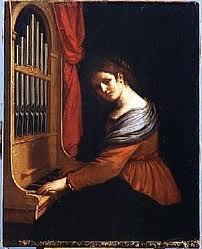 Organist Michael Murray plays a noon-hour organ concert at the University of British Columbia Recital Hall. The programme includes Bach, Brahms, Schoenberg as well as an early piece of André Cormier, 'Neuvaine No. 1' from 1998.
June 2, 2010 — Marabout de ficelle (duo version)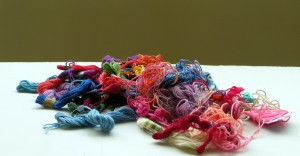 Jessica Catron and Laura Cetilia will perform a duo version of Marabout de ficelle, a solo cello piece that was premiered by Catron in 2003. The performance will be  part of the Dog Star experimental music series at The California Institute for the Arts. The performance will take place at Calarts in the Wild Beast.
May 29, 2010 — Zwei Bücher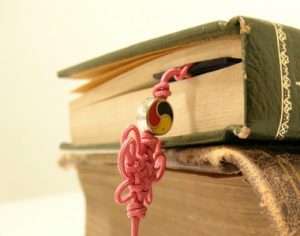 Suna No Onna play Jürg Frey and André Cormier at the wulf. in Los Angeles.
May 8, 2010 — VOICE/wire : 02
Andrea Young performs a collection of works for voice and electronics. Works by : Andrea Young; Luigi Nono; Hector Bernard; Agostino di Scipio and André Cormier with visual artist Allison Hrabluki and directed by Emelia Symington Fedy.
May 8, 2010 — Vancity Culture Lab, 1895 Venables Street, Vancouver, BC

John van Deursen will conduct a programme of new music at Vancouver Pro Musica's 2010 edition of Sonic Boom on April 10, 2010. Included on this programme will be André Cormier's Pour au moins : huit.
March 27, 2010 — Suna no onna — Bardo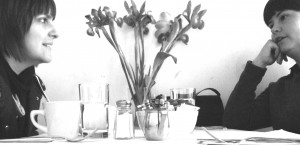 Suna no onna will be performing at Blim in Vancouver. In addition to André Cormier's new piece Bardo, they will also be giving the world premiere of Jürg Frey's Buch der Räume und Zeiten; viola and cello version.
Blim Gallery, 197 E. 17th Ave, Vancouver, BC. 8 PM. $8-$10 sliding scale.
March 14, 2010 — A concert of excerpts from the opera 'Les Comptoirs'
Sunday March 14th at 3PM, at Théâtre Hector-Charland de L'Assomption, 225, boul. de L'Ange-Gardien, L'Assomption, Québec. This is about 20 minutes east of Montreal. The presentation of non-staged excerpts of André Cormier (composer) and Louise Brissette's (librettist) opera 'Les Comptoirs.'
March 2, 2010 — Ensemble SISYPHE : 01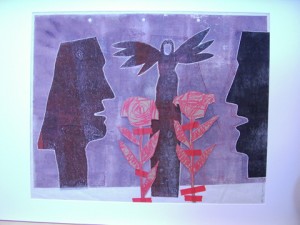 Ensemble SISYPHE will be giving its inaugural concert on March 2, 2010 in Vancouver at The Vancity Culture Lab, 1895 Venables Street, Vancouver, BC — as a moral boosting exercises during the rebuilding after the Olympic sized shit storm that will have been pulverizing the city for about two weeks. Premieres of works by emsis composers Andrea Young and André Cormier. Featuring Robin Streb on viola and Andrea Young on voice.
We've been looking forward to this one! Robin Streb will join Andrea to perform the premiere of 'Infinitesimals.' Here's the full lineup for the night:
Jeffrey Allport + Chandan Narayan | percussion + autoharp
Andrea Young | voice + electronics
Jamie Drouin | electronics, video
Mem1 | cello + electronics
$5-10 sliding scale
Blim — 197 17th Ave., E, Vancouver BC.
Düsseldorf July 2-25.
Will be spending most of July in Germany doing work with composer Antoine Beuger, which I am very exited about. Also, thanks to Mr. Beuger, there will be a concert of my string works on July 8th, 8 PM at the Kunstraum Düsseldorf as part of the Klangraum 2009 featuring Clemens Merkel (violin), Robin Streb (viola), Isabelle Bozzini (violoncello).
In Los Angeles May 14-18, 2009.
On Saturday, May 16th sisters Robin and Cassia Streb are launching a new viola duo with a performance and a homemade pizza reception to follow (with Dr. Hildestad as chef!). They have been playing together since they were kids but have been working on a program of contemporary and experimental music since this past summer. They have four compositions for viola duo that they'll be presenting on Saturday evening.
Compositions by:
André Cormier
Catherine Lamb
Michael Winter
Christian Wolf
Cassia and Robin Streb
The Wulf
Saturday, May 16th 2009
8pm
FREE
The Wulf
1026 south santa fe avenue #203,
los angeles, california
90021
www.thewulf.org
——————
April 4-12, 2009
WE'RE HEADING OUT TO BROOKLYN, NYC for a show at the wonderful Listen/Space. I'm happy to be on this programme with these fantastic composers — these guys rule. And, the performers are top-notch. Also, Suna no onna will be reunited to participate in this performance.
April 11 2009, SATURDAY 8 pm (free): André Cormier/ Quentin Tolimieri/
Devin Maxwell/ Christian Wolff/ Jonathan Marmor
At the golden mean it will turn into "I will always love you" by Whitney Houston, as it
appeared in Titanic. That sure was popular. If I could pull that off, I surely would.
–JM
André Cormier- Bactéries
Quentin Tolimieri- Excerpt: The Castle of Dromore
Devin Maxwell- two violas and bass clarinet
Christian Wolff- Malvina
Jonathan Marmor- New piece
Robin Streb, viola
Cassia Streb, viola
Orin Hildestadt, violin
Laura Cetilia, cello
Devin Maxwell, percussion
Katie Porter, bass clarinet